Probelle
Please read the following breakdown of Probelle, it's pros and cons, and feel free to share any feedback you have regarding your experience with this product by taking our survey.
| | |
| --- | --- |
| Current Rating: | #4 |
| Product Score*: | B |
| Overall Score*: | |
| Sample Size: | <5,000 |
| Success*: | 65% Positive Feedback |
| Cost: | $28-$49.95 per bottle |
| | |
| --- | --- |
| Manufacturer: | Probelle |
| Website: | Visit Site |
| Ingredient: | Coconut oil |
| Delivery System: | PEG-8 |
| Customer Rating: | |
| Policy: | 60 Day Return Policy |
* Not a scientific study of product efficacy. Based on user reviews. Learn more about our rating criteria. Results may vary.
Probelle — What Is It?
Ingredients — What You Need to Know
Ingredient information gathered per label at time purchase. Information may vary over time. This list does not include all ingredients.
FROM PRODUCT LABEL
Diglycerin.
Glyceryl
Potassium Hydroxide
Use Instructions
Apply a thin layer of Probelle daily before bedtime directly the problem area. Allow a few minutes to dry.
Notable Features
Patented
Probelle mentions having patented the formula.
Delivery
– Probelle mentions thick formula is intentional and may help the appearance of discolored nails.
Ease of use
– Probelle requires one nightly use prior to sleep each night. Tube with gel dropper tip is extremely easy to use in a controlled manner.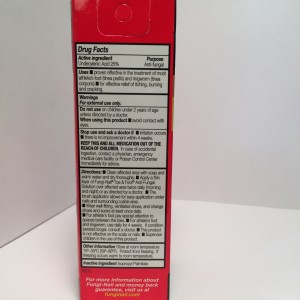 From Amazon
All referenced Amazon reviews below are from Verified Purchases.
"I acquired toenail fungus 8 years ago from a nail salon when I was pregnant with my fourth child. .. my immune system lowered in order to control my … So getting rid of this toenail fungus has been very problematic. I have tried so many things with little to no success. I did not anticipate much success with this product either. I have been pleasantly surprised. I have been using this product for a couple of weeks now and have noticed some improvement in the color of my toenails. The instructions state to apply once daily to affected nails in the evening before bedtime. Cover each nail with a thin layer of the solution and allow to dry. The solution itself is a clear gel. It doesn't have a distinct odor. I not only put it on my nails, but also on the affected skin on my toes. The skin has definitely changed up a great deal. My toenails are very hard and thick and yellowed and since I have been using this product these characteristics appear to be fading. It definitely took at least two weeks or longer to notice anything at all. I received this product at a discounted rate in exchange for an honest review."
Heather Wiginton
"I received this at a discounted price for my honest and unbiased review. I have been using this for a couple of days and have seen a few changes in the color in my toe nail. I will continue to update my pictures as the weeks go by .i continue to apply it every night before bed. It didn't say I couldn't paint my toe nails , but I leave that up to you if you want to paint your nails or not.
Ladiie Selina
Safe Usage
For topical use only. If redness or rash develop around the area, discontinue use and contact your doctor.
Contraindications
Be mindful of any allergies, especially to coconut from which the active ingredient is derived. No information on whether or not safe for toddlers or pregnant women. We would suggest consulting with a medical professional if you have any concerns.
Side Effects
No known side effects.
Description of Product
Following product images taken at time of review.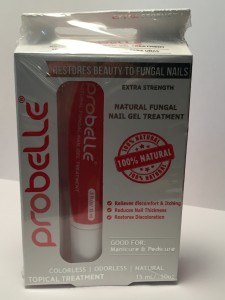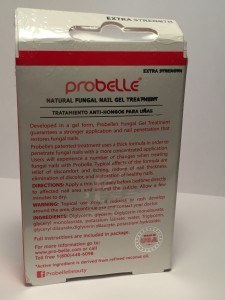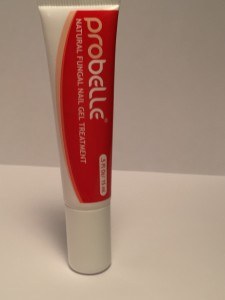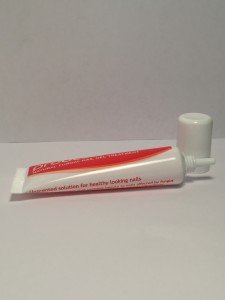 Costs — Projected
1 Bottle
$20 per bottle
30 Day Return
3 Bottles
$20 per Bottle
30 Day Guarantee
5 Bottles
$20.00 per Bottle
30 Day Return
Free Shipping
Prices do not include shipping and handling.
Warranties and Returns
Will accept returns of most unopened items within 30 days of delivery. It is important to note order must be unopened in order to qualify for a refund. Refunds can be processed by logging into your account at pro-belle.com and requesting a return. Average turnaround time on a return ranges from 13-25 business days. Customer Satisfaction Customers report mixed feelings regarding this product but it is held in high regard. Customer service is available via toll free number (800) 824-4894. There does not appear to be email support.
Customer Satisfaction
Customers share positive feedback in our survey but there is not enough significant data to make a fair assessment. This business is not accredited by the BBB (Better Business Bureau).
Manufacturer Information
Probelle is owned and operated by Probelle Beauty, Inc.
Website
http://pro-belle.com According to the label on their packaging, "Probelle's patented… uses a thick formula….". Although Probelle describes their product to be a thick formula, we felt it's more of a gel texture, both odorless and colorless. The fact that it is patented appears to be independent of the qualities it states on their website. The main ingredient is not recognized by the monograph
link 1
. It appears based on Amazon reviews that this product appears to garner positive support from those dealing with nail issues, however, we must note that this is not an OTC product and that in most of those reviews the contributor has disclaimed they were compensated for their review. The gel has a good consistency and distributes over the nail evenly. It does have a slightly sticky texture to it which makes it a little difficult to spread with your finger so we would suggest using a q-tip and allowing time to dry. It is among the best containers for administering the liquid, a slender .5 fl oz/ 15ml tube which administers one drop at a time when squeezed. It is concerning that the tube only holds .5 ml which is below average based on the products we have reviewed. You may want to consider purchasing more than one depending on your needs.
Review of Probelle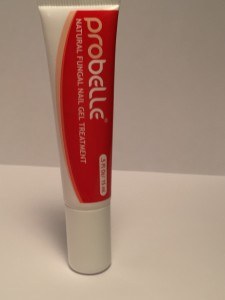 Probelle Snapshot
Probelle – Nail Gel
According to the label, Probelle is formulated with an ingredient derived from coconut oil. Anyone interested in coconut oil based products may want to consider Probelle's website to learn more. If you do, please return to share any feedback from your own experiences.