Ingredients Proven to Treat Nail Fungus

Choosing the Most Effective Formula
Most Nail fungus treatment formulas do not differ all that drastically. Some topical treatments contain core ingredients at high enough levels that they may cause skin irritation while others have no crucial active ingredients at all. Don't waste your time with useless home remedies or generic, overpriced topical solutions that could potentially worsen or irritate your case of Nail fungus. Instead, use the information provided to your advantage and select a safe, effective Nail fungus treatment that contains the right combination of active antifungal ingredients.
Listed below are high performing ingredients that have been proven to treat nail fungus: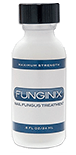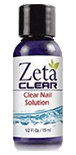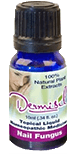 Active: Undecylenic Acid
Undecylenic Acid is an FDA approved antifungal and antibacterial ingredient proven to treat conditions such as finger and toenail fungus ("Onychomycosis"). Undecylenic Acid is a critical active ingredient when treating toenail fungus and most effective at a 10% concentration level.

Active: Tolnaftate, 1%
Approved antifungal listed in the FDA's monograph is a powerful chemical used to target nail fungus and other infections. It is commonly reviewed as being a more effective active ingredient for treating nail fungus than Undecylenic Acid.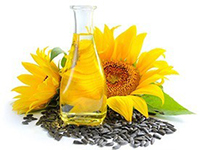 Sunflower Seed Oil
Sunflower Seed Oil is also known as Helianthus Annuus. This oil extracted from Sunflower and contains vitamin E, A, D and fatty acids. The main purpose this oil serves is as antifungal is to penetrate deep into the surface of the nail into the source of the fungal infection.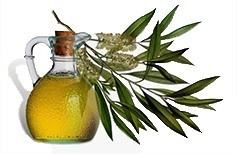 Tea Tree Oil
Also known as Melaleuca Oil, Tea Tree is a natural oil extracted from the leaves of Melaleuca Alternifolia. The oil has been proven in clinical studies as effective in the battle against Nail fungus as Clotrimazole (Lotrimin). Undecylenic Acid and Tea Tree Oil work together to treat fungus while allowing the the surrounding skin to maintain its health and beauty.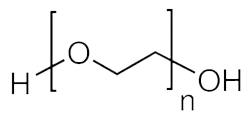 Peg-8
Peg-8 also known as Polyethylene Glycol, is a clear viscous liquid that is hydrophilic. It's main purpose in nail fungus treatment formulas is to penetrate the nail bed to deliver antifungal components to the source of the fungus. It is extremely effective at delivering Tolnaftate through the corneocytes within the nail to deal with fungus.
Nail Fungus Ingredient Comparison Chart
It is recommended and strongly advised to take these three crucial ingredients into consideration whenever selecting a product treatment for Nail fungus. These three active ingredients play a crucial role in penetrating deep into the nail and eliminating fungus. We do not advocate the use of any other ingredients on our site. Other treatments including laser, home remedies, surgery, and liver taxing oral antibiotics are seen as a last and unnecessary resort in the treatment of Nail fungus.
Topical treatments are only as effective as the combination of ingredients of which they are comprised.
For more details regarding our Top Treatment Choices of 2017, Click here
For indepth review of this year's #1 Treatment, Click here
Nail Fungs:
Removal Method
Zero Longterm Side Effects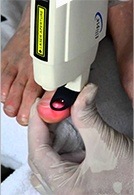 Topical Treatment

Read User Reviews